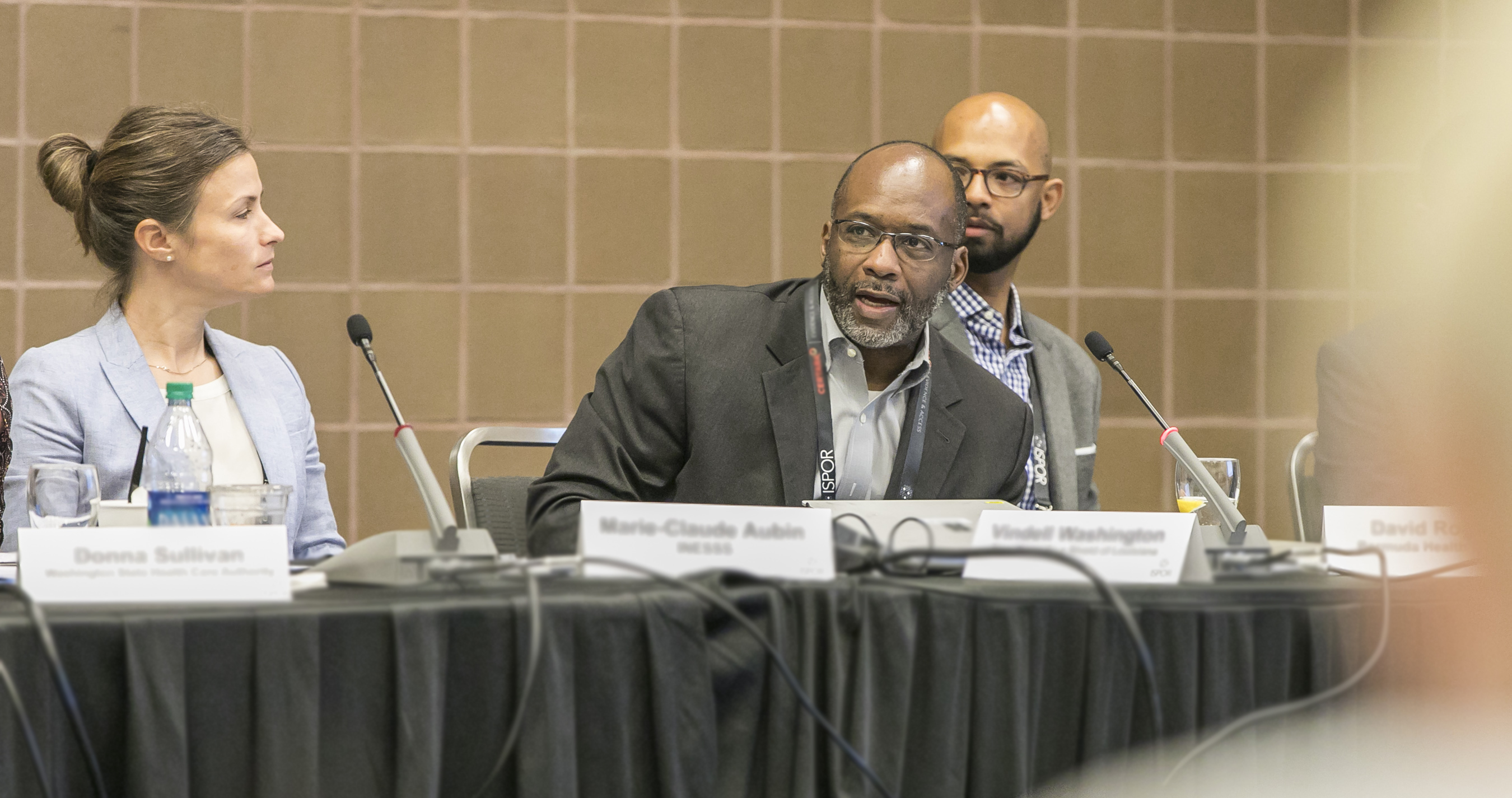 ISPOR Payer Summit 2020
ISPOR held its first Payer Summit entitled "Quality, Access, and Use of Real-World Data (RWD) by Payers: Where Are We Now? Where Do We Want to Be in the Future?" September 30, 2020. One of the biggest challenges payers face today is the impact of innovative, new therapies for diseases with unmet-needs, such as oncological and rare diseases. These novel therapies are highly effective for a proportion of patients but often are costly compared to current therapies; they usually require new dosage regimens (1 or 2 doses) that often increase patient compliance but also front load all of the cost to the beginning of care. This creates strain on healthcare system budgets, raising affordability and equity issues, and creating a great deal of uncertainty for assessment bodies and payers. Many are addressing this challenge through a variety of approaches, including programs such as coverage with evidence development and outcomes-based agreements. RWD is critical to ensuring the success of these approaches. Beyond its use in managed entry agreements, RWD also plays a critical role increasing the critical mass of scientific evidence for medical technologies, particularly for these innovative therapies which are often approved with a smaller amount of data than other traditional therapeutics. The use of RWD can empower payers to enhance decision making that can reduce wasteful spending, improve patient outcomes, and lead to more sustainable healthcare systems.

This session was developed by ISPOR in collaboration with a group of dedicated ISPOR volunteers structured as an invitational multi-stakeholder summit to discuss the usage of RWE in reimbursement decisions in North America. Participants consisted of ISPOR HTA Roundtable - North America members, academic researchers, manufacturers and consultants, and patient organizations. The Summit was moderated by Cliff Goodman Sr. VP Comparative Effectiveness Research – The Lewin Group.

It began with expert summaries of two pre-recorded presentations from Sebastian Schneeweiss (Harvard Medical School) and Fran Cunningham (US Department of Veterans Affairs). All participants were given access to the pre-recordings ahead of time. The presentations can be found under Supplemental Videos below. Afterwards, participants were moved into 4 different breakout groups and given a set of questions. All participants reconvened and reported their discussions to the larger group. The readouts are based on the discussions between participants of the breakout groups and not the sole thoughts and ideas of the rapporteurs. The on-demand recording of the Summit can be viewed below
Additional Payer Engagement Initiatives
Health Technology Assessment Council

Provide a platform for regional ISPOR HTA Roundtables to share issues and recommendations
Provide guidance in the translation and use of outcomes studies as useful information in the health technology assessment and healthcare decision-making processes.
Address issues and concerns of decision makers globally.
Assist in the development and implementation of initiatives related to the use of outcomes research information by healthcare decision makers.
Health Technology Assessment Roundtables
ISPOR's Health Technology Assessment Roundtables provide a platform to advance scientific methods; to facilitate information sharing about the current state of HTA, its development, and its role in optimizing healthcare decisions; and to bridge the gap between technology assessors, private and public payers, regulators, and patients to improve health globally. HTA Roundtables convene annually in Asia Pacific, Europe, Latin America, Middle East and Africa, and North America. The first roundtable was founded in North America in 2006 and was comprised of invited members of pharmacy and therapeutics (P&T) committees in the United States and Canada and expanded over time to the current regional formats.
Health Technology Assessment Central
ISPOR's Health Technology Assessment Central microsite (HTACentral.org) is a comprehensive repository of resources and tools to support HTA, that helps bridge the gap between health economics and outcomes research (HEOR) and other disciplines that inform HTA and healthcare decisions.
Member Group
Joint HTAi - ISPOR Deliberative Processes for HTA Task Force
Resources