Value & Outcomes Spotlight is a bimonthly publication for the global health economics and outcomes research (HEOR) community. The HEOR news magazine provides feature articles on timely HEOR topics, methodological and health policy articles, as well as updates from ISPOR leadership and news from around the world.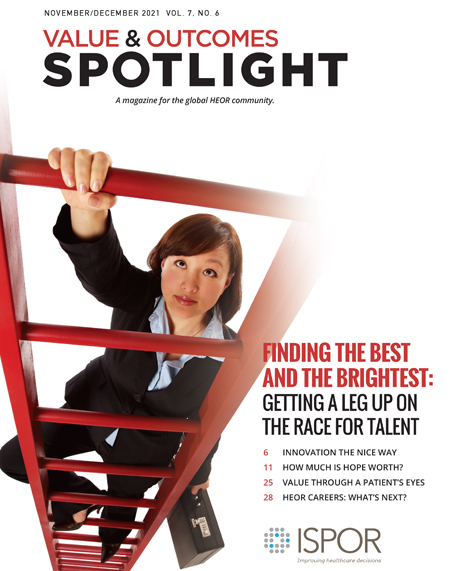 LATEST ISSUE
Historically, the biopharmaceutical industry has successfully been able to attract top-level talent by offering job security and competitive compensations, but have the motivations of job seekers pivoted as a result of the COVID-19 pandemic and the changing demographic?
Advertise in Value & Outcomes Spotlight
Information on advertising opportunities in Value & Outcomes Spotlight can be found here or contact us to find out more.