Chapter Activities
PE/HTA Training Workshop
Shanghai, China
New! A PE/HTA training workshop has been held during 10-12 November, 2016 The training covered several topics including introduction to PE/HTA, PE/HTA methods, budget impact analysis, international experience on PE/HTA application into health decision making, value framework and application, risk sharing and application in pharma, pricing and reimbursement, pricing of new technologies, evidence-based health insurance decision making, etc.

News Report
---
Three Conferences Have Been Held 2016

New! The Chapter held three conferences titled "Health Economics and Health Development", "Health Insurance Pooling Integration", and "Application of Multiple Dimension Decision Making Model in Health Insurance" in this year.

---
Huaxia Forum

Shanghai, China, 2015

The Shanghai Chapter held the Huaxia Forum titled 'Revisiting Health Technology Assessment in Health Policy Making' on 25-26 April, 2015 in Shanghai. Several topics have been covered including revisiting HTA and application in China mainland, Taiwan, Hong Kong and Malaysia, new role of HTA, value-based pricing and risk sharing, research capacity and network establishment. 140 people participated in this event.
---
ISPOR Shanghai Chapter translated ISPOR TDD Book into Chinese

Shanghai, China

ISPOR Shanghai Chapter under the leadership of chapter president, Professor Wen Chen and Professor Shanlian Hu successfully translated ISPOR book titled "Therapeutic and Diagnostic Device Outcomes Research (TDD)" which informs health outcomes researchers on the unique characteristics of therapeutic and diagnostic devices, and medical device developers and researchers on the basic principles of clinical, economic, and patient-reported outcomes research for therapeutic and diagnostic devices (http://www.ispor.org/publications/TDDOR_book.asp).
View Forum photo gallery
Contact Information
ISPOR Shanghai Regional Chapter Office

C/O Wen Chen, Professor of Health Economics
Center for Pharmacoeconomic Research and Evaluation
School of Public Health, Fudan University
138 Yi Xue Yuan Lu, P.O Box 187, Shanghai, China 200032

E-mail: wenchen@fudan.edu.cn

Chapter Leadership
| | |
| --- | --- |
| President | Wen Chen |
| President Elect | Min Hu |
| Secretary/Treasurer | Luying Zhang |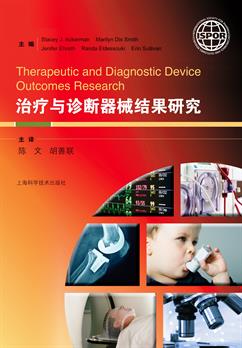 Chinese version of ISPOR Book "Therapeutic and Diagnostic Device Outcomes Research"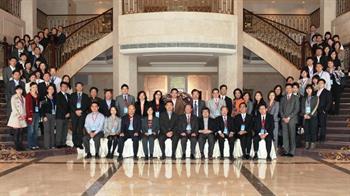 3rd Forum of Asia Huaxia Pharmacoeconomics and Health Technology Assessment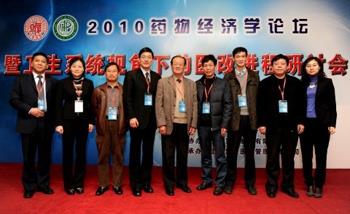 ISPOR Shanghai Chapter pharmacoeconomics forum