Chapter Activities
The Second Northern China International Pharmacoeconomics Forum
March 2017
New! The Chapter held the Second Northern China International Pharmacoeconomics Forum themed "Promoting the Application of Pharmacoeconomics and Improving Efficiencies in Health Care, Medical Insurance, and Pharmaceutical Management" on 19 March, 2017 in Shenyang City, China. The forum was co-hosted by the Pharmacoeconomic Professional Committee of Liaoning Pharmaceutical Association, ISPOR Northeast China Chapter, and Shenyang Pharmaceutical University. Professor Lihua Sun, President of Pharmacoeconomic Professional Committee of Liaoning Pharmaceutical Association and President of ISPOR Northeast China Chapter chaired the forum. There were more than 180 participants from academia, government, hospitals, and pharmaceutical industry across the country. Eleven domestic and international leading experts from Mainland China, Taiwan, Australia, and Canada were invited to present at the forum. The presentations focused on the current status, issues, and future trends of pharmacoeconomics regarding health care policy and practice, medical insurance and pharmaceutical areas in China, and the speakers also shared their experiences on the use of pharmacoeconomics.
---
Chapter Activities 2016

1. The Chapter hosted the seminar on "Rational Drug Use and Pharmacoeconomics" in March. About 150 participants including medical officials, business and academics professionals, and students attended the seminar. Eight reports were given.

2. The Chapter members undertook 5 projects on pharmacoeconomics and published more than 20 papers.

3. The Chapter leaders provided scientific support to the healthcare decision makers by referencing academic books, textbooks, and journal articles, particularly by giving academic lectures during conferences and educating the government officials on the use of Pharmacoeconomics in decision making.

4. Experts from those enterprises that offer tuition grants to the postgraduates of Shenyang Pharmaceutical University were invited to talk about the grant programs on pharmacoeconomics studying and how to apply it.
---
High-end Pharmacoeconomics Forum December 2015

Co-hosted by Pharmacoeconomics Committee of Liaoning Pharmaceutical Association and the Chapter, the high-end forum of pharmaceutical industry in Liaoning Province was held on December 19, 2015. The meeting was chaired by Liu Tong who was the Secretary General of the Liaoning Provincial Pharmaceutical Association. The Chapter President Lihua Sun gave a plenary lecture "The Application of Pharmacoeconomics in Health Policy". Nearly 500 companies participated.

---
Inaugural Meeting of ISPOR Northeast China Chapter

July 7, 2015

ISPOR Northeast China Chapter held its inaugural meeting and organized the First Pharmacoeconomics International Forum Northern China in July 7, 2015 in Shenyang Pharmaceutical University, China. The meeting was hosted by the Chapter President Dr. Lihua Sun. Thirteen domestic and foreign renowned scholars including Professor Yen-Huei (Tony) Tarn, Professor Shanlian Hu, and Professor Gordon Liu presented with in-depth discussions. Over eighty participants from academic, pharmaceutical industry, hospital and government attended.
---
Contact Information
ISPOR Northeast China Regional Chapter Office

School of Business Administration
Shenyang Pharmaceutical University
103 Wenhua Road, Shenhe District
Shenyang City, Liaoning Province, China, 110016

Tel/fax: +8602423986553
E-mail: slh-3632@163.com
Chapter Leadership
| | |
| --- | --- |
| President | Lihua Sun |
| Secretary | Yuan Tian |
| Treasurer | Xu Han |
| Director | Guoxiang Liu |
| Director | Ni Yuan |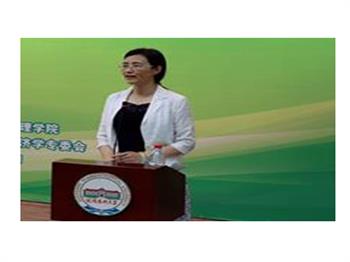 The Chapter President Dr. Lihua Sun Hosted the Inaugural Meeting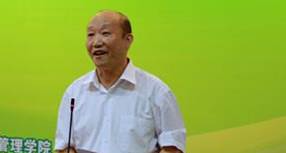 The Chapter President-Elect Dr. Zhiang Wu Spoke in the Inaugural Meeting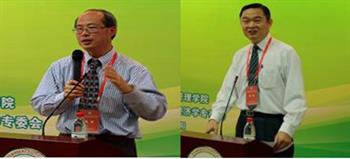 Dr. Jianfei Guo and Dr. Yen-HUei (Tony) Tarn Presented in the First Pharmaeconomics International Forum Northern China