Chapter Activities

ISPOR Korea Chapter held a workshop at Ewha Woman's University
November 23, 2017.
The following were the topics of the workshop
Market Expansion Effect of Generic Medicines in Korea (Kwon Hye-Young, PhD; Mokwon University)
Guidelines for the Use of Botulinum Toxin (Jinnie Rhee, PhD; National Evidence-Based Healthcare Collaborating Agency)
---
ISPOR Korea Chapter Workshop

17 August 2017

News! ISPOR Korea Chapter held a workshop presented by the invited speaker at Seoul National University on August 17, 2017. Dr Jung-Der Wang from College of Medicine, National Cheng Kung University, Taiwan spoke on "Healthcare technology assessment in the era of pay-by-value."

---
Contact Information
Korea Regional Chapter Office

Ewha Womans University, College of Pharmacy
YakHakwan Building B 4109
52, Ewhayeodae-gil, Seodaemun-gu
Seoul 120-750 Korea
+82-2-3277-2469
Chapter Leadership
| | |
| --- | --- |
| President | Jin-Won Kwon, PhD |
| Vice-President | Eun Cho, PhD |
| Vice-President | Hae-Sun Suh, PhD |
| Vice-President | JoonSu Kim, MPharm., PhD. candidate |
| Vice-President | Sang-Soo Lee, PhD, MBA |
| Auditor | Jeonghoon Ahn, PhD |
| Secretary | Jae Kyung Suh, Ph.D |
| Treasurer | Soo-Min Jeon, PhD |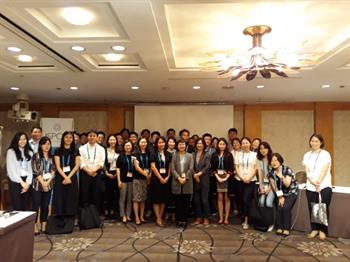 September 2018: Korea Chapter meeting, ISPOR Asia Pacific 2018 conference in Tokyo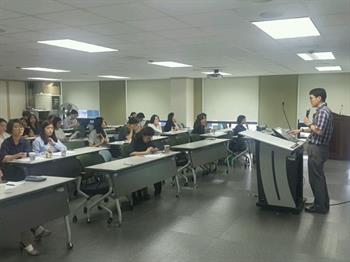 July 5, 2018: Chapter seminar- "Measuring PRO Based on the Item Response Theory." Seoul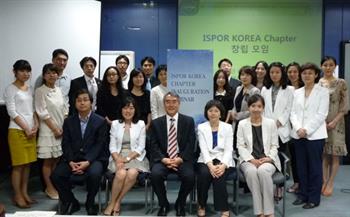 ISPOR Korea Chapter Members