Antimicrobial Stewardship and Its Clinical Appraisal - 2020
Date: 6-7 March, 2020
Location: Chalapathi Institute of Pharmaceutical Sciences
For more information click on the following link: Conference Flyer

Year-End Report of 2019 Activities - ISPOR India Amaravati
We invite you to read the year-end report 2019 of ISPOR India Amaravati by clicking on the following link:
Year-End Report of 2019 Activities of ISPOR Amaravati


Second National Workshop on Meta-Analysis and Systematic Literature Review
The successful chapter workshop presented on a Pharmacoeconomic Perspective on the India Scenario on 19-20 July 2019. The theme of the workshop was "Methodological Challenges in Meta-Analysis and Systematic Literature Reviews" and took place at the Chalapathi Institute of Pharmaceutical Sciences.
The presentation schedule can be viewed here.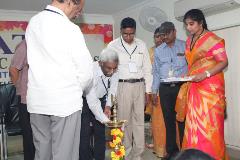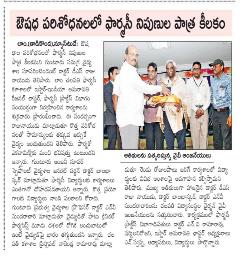 ---
National Conference on Health Technology Assessment and Clinical Data Management
ISPOR India Amaravati Chapter recently held a very successful Conference on March 2, 2019 entitled "Emerging Trends on Health Technology Assessment and Clinical Data Management - Global Scenario." The program featured key presentations from noted experts in India to talk about these important issues.
The presentation schedule can be viewed here.

---
Emergency Outbreak of Cholera in Guntur District, Andhra Pradesh, India

Rama Rao Nadendla, MPharm, PhD, FIC, President, ISPOR India-Amaravati Regional Chapter

There was a sudden outbreak of Cholera due to drinking water contamination through municipality pipelines in Guntur district during the period 09/03/18 to 20/03/18. Around 220 patients residing in and around Guntur region who had been consuming municipality water had experienced symptoms such as diarrhea, nausea, vomiting, and dehydration, which led to further complication such as acute renal failure. Medical personnel attenders discovered that patients had been consuming municipality water contaminated with drainage runoff and the pipes were degraded. The physicians and paramedical team along with a PharmD (Doctor of Pharmacy) from the ISPOR India Amaravathi regional chapter, Chalaapthi Institute of Pharmaceutical Sciences attended and contributed their services to the victims and applied primary care management interventions. The majority of the patients have experienced recovery. The healthcare team suggested that there should be a system in place to identify breaches in pipelines and regular monitoring of sanitation to prevent the recurrence of such incidents.
---
Contact Information
India-Amaravati Regional Chapter Office

Chalapathi Institute of Pharmaceutical Sciences
Chalapathi Nagar, Lam, Guntur
Andhra Pradesh, India 522034

Tel/fax: Tel: 0863-2524124, Fax: 0863-2524123
Email
Chapter Leadership
| | |
| --- | --- |
| President | Rama Rao Nadendla, M .Pharm., Ph.D., F.I.C. |
| President-Elect | Dr.G. Siva Bharath ,Pharm D., |
| Secretary | J. Naga Lakshmi, MPharm, PhD |
| Treasurer | Rama Rao Nadendla, MPharm, PhD |
| Director | N.Chandrahas |
| Director | Jaidivya Tella |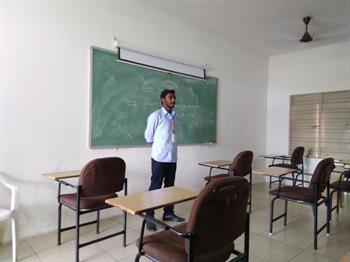 January 2018 - ISPOR Amaravathi Regional Chapter conducting World Diabetes Awareness month competitions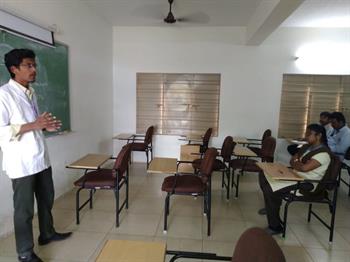 January 2018 - ISPOR Amaravathi Regional Chapter conducting World Diabetes Awareness month competitions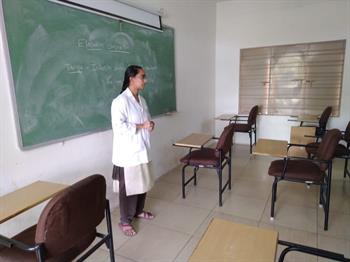 January 2018 - ISPOR Amaravathi Regional Chapter conducting World Diabetes Awareness month competitions