Speaker
Finn Børlum Kristensen, MD, PhD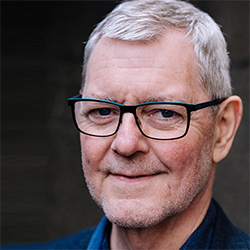 Professor in Health Services Research and HTA at Department of Public Health
Research Unit of User Perspectives, University of Southern Denmark
Finn Børlum Kristensen has been a Professor in Health Services Research and HTA at University of Southern Denmark since 1999. He headed the Coordinating Secretariat of the European Network for HTA, EUnetHTA (www.eunethta.eu) from its inception in 2006 and was Chairman of the EUnetHTA Executive Committee until 2016.
Dr. Kristensen directed the Danish Centre for HTA (DACEHTA) from its establishment in 1997 until 2009. His PhD is in Epidemiology, and he is a medical specialist in public health. He also worked as a primary care physician for several years. He publishes frequently in scientific journals and was editor of a Health Technology Assessment Handbook.
Dr. Kristensen served on the ISPOR Board of Directors from 2011-13 and has chaired the ISPOR HTA Council since 2013.
You Might Also Be Interested In...